My Weidenfeld-Hoffmann Trust pro-bono project took place on April 12, 2012 at the Kiserian Children's Centre located on the outskirts of Nairobi, Kenya. The project was focused on providing high school students with the knowledge and skills needed to further their education.
The Kiserian Children's Centre was established by a local church in 1995 as an extension to a feeding program for disadvantaged families in Nairobi. Today the centre is focused on rehabilitating street children and empowering them to become productive members of society.
Studies suggest that there are over 250,000 street children across Kenya with 60,000 in Nairobi alone.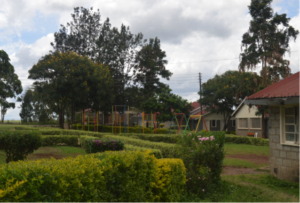 Some of these children are sent by parents to beg or find work in the streets of the city, while others are either orphaned or abandoned. Common challenges facing these children include the threat of violence, sexual exploitation and drug abuse. The work organisations such as the Kiserian Children's Centre are engaged in has been critical in changing this situation.
The Centre is also committed to promoting education as a tool to fight poverty. It ensures that the children involved in the program have access to quality education to the university level. The centre currently supports about 111 children in boarding schools, public schools, and technical institutions. Several have also entered university. The work the centre has done in this area encouraged me to create a project focused on supporting disadvantaged youth as they pursue their educational goals.
On the day of my pro-bono project, I was privileged to participate in an all day academic evaluation event held at the centre. I shared my personal academic journey with a group of students who were soon to finish their secondary education. I also discussed my decision to focus on African Studies and my passion for growing development issues affecting marginalised communities at home and across the continent.
I stressed importance of taking academic opportunities seriously and the doors higher education can open.
At the end of my presentation I had discussions with various students about their experiences and the challenges. These included the lack of financial support and access to information about opportunities such as grants and scholarships. I advised each student on the opportunities available from organisations committed to helping individuals in similar situations.
Others sought advise about social life at university and the struggles of balancing activities and academic work. I spoke from personal experience learning the importance of prioritising my time and remaining true to myself.
At the end of the event, I committed to remaining in contact with the Centre and the students. I hope that my words encouraged the students to consider the academic opportunities available to them and will continue to support them as their work to attain their goals.
Overall, I believe the experience was beneficial. The Weidenfeld-Hoffmann Trust gave ample support in the process of planning and developing the idea for this pro-bono project. Although my time at Oxford has come to an end, I certainly will continue to engage in similar projects.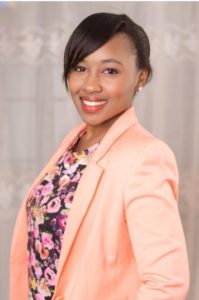 Mabel Rubadiri (MSc African Studies, 2015/16) was a Weidenfeld-Hoffmann and Arcadia Scholar.