Arcadia Weidenfeld Scholar Poojan Shrestha (MSc International Health and Tropical Medicine) originally planned on doing his pro bono project at a school where he hoped to launch a health education class with some of his medical colleagues. Instead, he found himself leading an investigation on the front line of an infectious outbreak, working to protect villagers in rural Nepal.
Last year, in the aftermath of the earthquake which devastated Nepal, I formed 'Nepal 425 Volunteers' with several medical colleagues. Initially, we focussed on providing medical care as part of disaster relief operations. One year on, we are looking to build a more sustainable healthcare environment in Nepal. To this end, we decided to provide some audio-visual equipment and books for schools in rural Nepal, which were affected by the earthquake. Our goal was to establish a health education syllabus that would use projectors and short films to make classes more fun and thus more effective. By providing basic health education for rural children, we hope to create more health awareness in communities around the country, where simple improvements could have a substantial impact.
However, on reaching one of the schools near the epicentre of the earthquake (pictured below), we found out that they only had a temporary structure where the students have been studying for a year. Without proper storage space, it was impossible for us to either build a library or give audio-visual equipment. I had to leave them with a promise of revisiting once they had a structure to accommodate the equipment. The extent of their difficulties became clear when the teacher told us 'We do not mind the rain or the wind, but the heat under the tin roof is unbearable for the children.' This demonstrates how drastically people's priorities and their tolerance of difficulties has been changed by the earthquake.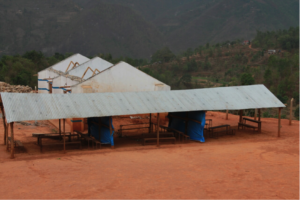 A primary school in Gorkha district, the epicentre of the 2015 earthquake
To make sure that our trip still had a purpose, we spoke with a teacher from another rural school and developed a plan to set up an audio-visual unit with projectors and a laptop to help the school with its health education syllabus. This project will serve as a pilot scheme, helping us plan how to scale up the scheme and roll out audio-visual equipment to other rural schools. It will also provide valuable feedback to help us to refine and improve the health education syllabus.
During this trip, I met a colleague who mentioned that there had been a number of cases presenting with similar symptoms (fever, headaches and vomiting) in a specific area about thirteen kilometres south of Kathmandu. Having discussed the possibility of an enteric infections outbreak I, alongside my colleagues, organised a visit to this village where we had a group discussion with the residents. We also met with the Chief Civil Officer and the Head of the Primary Health Centre for the area. From the information we gathered, we became confident that the outbreak was real and causing significant problems, especially in children. Almost every family had at least one member experiencing the symptoms and the outbreak was so widespread that the school had closed a week earlier as so many students were absent.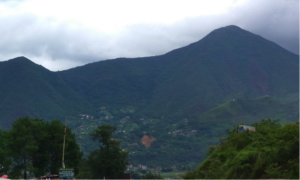 A view of the village where the outbreak was detected
We discussed the situation with community health volunteers from different areas in the village and obtained persmission from the Epidemiology and Disease Control Division (EDCD) of Nepal for an outbreak investigation. We started an investigation to determine the cause of this outbreak, and quickly determined a contaminated water source was the likely culprit. We began chlorination of water sources as well as the distribution of chlorine solution to purify drinking water to tackle the outbreak at its roots.
This early detection of the outbreak, timely investigation and intervention has stopped dozens of new infections from ocurring and definitely stopped in its tracks an outbreak which could have been far more costly – both in financial and human terms – if not stopped in time.
About the author: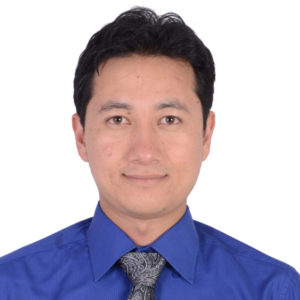 Poojan Shrestha is currently finishing an MSc in International Health and Tropical Medicine at the University of Oxford as an Arcadia Weidenfeld-Hoffmann Scholar. Prior to coming to Oxford, he worked as a doctor in Nepal.