Weidenfeld-Hoffmann alumnus Shohini Sengupta writes to us from New Delhi, where she is a Research Fellow at the Vidhi Centre for Legal Policy. Her research covers law and financial regulation, providing assessment and advice for the Indian government. In this blog post, she discusses her work and her recently published article on corporate responsibility
For the past seven months, my team at the policy firm I am working for in New Delhi, has been deeply involved in finalizing a new companies law legislation for the country, assisting the Government of India both in the analysis of law and drafting, and working towards bringing the best of the world to the country.
In this challenging process, we learnt that the aim of corporate law, in most parts of the world is related to shareholder value, and through it, serving the larger goal of advancing overall social welfare.
We also learnt that India is incredible in providing the perfect conditions for new businesses and ideas to prosper, and that unfavourable and difficult laws not only mean a missed opportunity, but also lesser productivity, economic growth and most importantly, stifled aspirations. Effective financial regulatory reforms have the ability to effectively impact the lives of millions in the country, and help secure economic freedom for all.
As we continue to learn from the crises of the recent years, we hope, that in addition to providing greater ease and access to doing business in India, we are also bringing forth better governance mechanisms, and ultimately, greater social welfare.
The report on the new company's legislation has now been published by the Government. I have written a short piece on the work we have done. It has been published in one of the leading business newspapers of the country today, accessible here.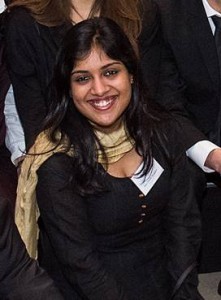 Shohini Sengupta was a 2014-15 Louis Dreyfus Scholar. You can read more of her writing here