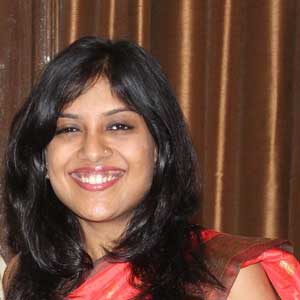 You get a strange feeling when you're about to leave a place – like you'll not only miss the people you love but you'll also miss the person you are now at this time and in this place, because you'll never be this way ever again.
Oxford for me – with its rigorous academic schedule, a social climate so far removed from my previous world, the love of knowledge and coming to regard my Weidenfeld scholarship friends as family – will always be the place that transformed me and forced me to grow up, all over again; the place I will always miss for the person I became there.
After my year at Oxford, having gained a useful insight into the twin worlds of law and finance, peppered with many relevant socio-economic, historical and philosophical perspectives offered by the Weidenfeld community, I came back to India with the sole mandate of trying to harness my knowledge to help the government, perhaps one of the largest and most influential players in the field of public policy in India. With this aim, I shunned a lawyer's typical law firm life and joined the 'Corporate Law and Financial Regulation' vertical at Vidhi Centre for Legal Policy, an independent legal policy advisory group based out of New Delhi, India's capital city, formed by mostly Oxford graduates looking to improve governance in India through better laws.
In my short time here, I have been involved in a plethora of legal drafting and policy work, including assisting the Ministry of Corporate Affairs in re-drafting the Companies Act of India, and advising state governments on how to set up better alternate dispute resolution centres. I have also been researching and writing articles on how best to safeguard the interests of poor investors in rural India and financial regulation reforms required in the country to tackle interest rate rigging scandals.  In addition, I have also been involved in a few public events that the Centre organises to promote legal education and awareness on important topics like the Constitution, LGBT rights and corruption.
Overall, I am having a terrific time working towards my passion of legal policy and happy in the knowledge that I am now a part, albeit small, of a culture of better governance in India.
Shohini Sengupta from India studied for an MSc in Law & Finance as a Louis Dreyfus-Weidenfeld Scholar during the 2014-15 academic year.